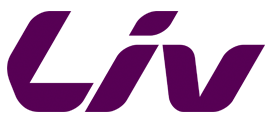 Thrive 3
2020
Afin d'être sûr de commander la bonne taille, n'hésitez pas à confirmer celle-ci avec votre Giant Store. Le marquage de vélo d'une valeur de 29,95€ est obligatoire depuis le 1er Janvier et sera réalisé par votre Giant Store.
FROM SHORT DAILY SPINS TO LONGER ROAD RIDES, THRIVE IS A FAST, FUN AND CONFIDENT FITNESS BIKE.
Thrive blends the speed and agility of a road bike with a more comfortable, flat-bar upright riding position. The women's-specific frame features Liv's 3F Design Philosophy and lightweight ALUXX aluminum material for a quick, agile feel. The D-Fuse seatpost reduces road vibrations for a smooth ride. Thrive comes in both rim and disc brake options.
Facteurs Clés de Performance
Comfort
An upright riding position, flat handlebars, and D-Fuse seatpost make commuting or a casual spin comfortable without compromising efficiency.
Fun fitness
The lightweight efficiency and balanced geometry of the ALUXX aluminum frame blend speed and stability for a ride that's just plain fun.
Control
Pedaling efficiency, reliable shifting and braking are a perfect trio for predictable cruising.
Pourquoi nous l'aimons
With stylish urban looks, this flat bar commuter absorbs road chatter and is perfect for city or country rides. Complete with fast, reliable shifting and braking, this lightweight build is designed for comfort and finesse. Get ready to create bigger goals and tackle new adventures!
Produits conformes aux exigences de sécurité (décret n°95-937). GIANT France se réserve le droit de modifier les spécifications sans préavis.